---
---
DIY Bushings Kit
Front control arm rubber bushings are now available as a kit for self-installation.
Restore Ride and Performance

Rubber is the choice if you want to restore factory ride and performance in a zero-maintenance solution.
Quality Design
Don't confuse Elephant Racing OEM spec control arm bushings with inferior products. Our '68-'89 bushings are uncompromised and require our specialized tools to successfully install. Competing products have a loose fit to allow tool-less installation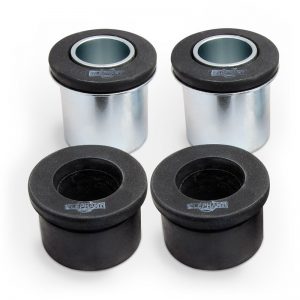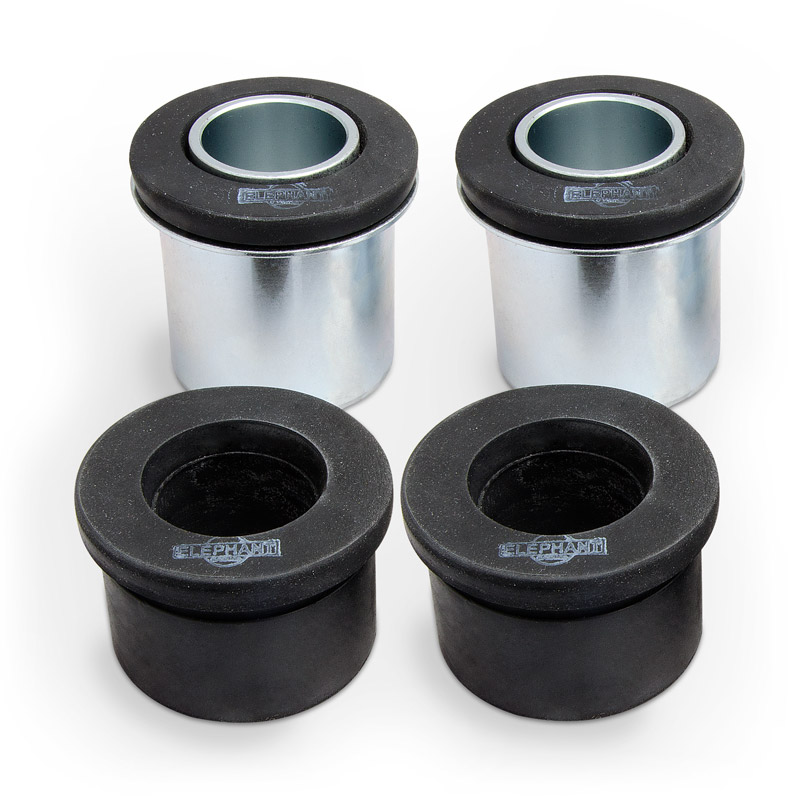 For '68-'89 911, 912, 930, 914
In addition to a complete set of 4 OEM spec rubber bushings, the full kit includes our proprietary installation tools and instructions which are essential for successful installation. If you already have the tools from a previous purchase, you can order the kit without tools. Use a pipe clamp or shop press to complete the install.
For '65-'67 911 and 912
Specially designed for early cars. This kit includes the metal-encased press-fit bushings unique to the rear of the early control arms. A complete set of 4 bushings that provides the same type high quality rubber replacement bushings as our proven kits for the later cars. Due to the metal-encased design, '65-'67 kits do not include or require tools.
---